Specifications and Description of FB-Tracker™ Online App.
Hacking a target Facebook account by exploiting the vulnerability of SS7 protocol.
Step 1 :

Introduction

The beginning of XXI century will make it into history as a period of rapid advancements in technology aimed at popularizing the Internet and optimizing the manufacturing of low-cost portable devices. The combination of these two factors facilitated the emergence of websites aimed at creating and promoting media content for free. But, initially, there were not many of such tools and, moreover, they had very limited functionality.

Many large entrepreneurs realized that this is the future and began actively invest huge funds into startups created by talented programmers. As a result, several large social media platforms appeared in the mid-2000s making it possible to distribute media content for free. The number of active users grew rapidly thanks, in no small part, to free communication and open access to large amounts of useful data (music, video, gaming apps). As for today, Facebook is considered the most popular social media platform.
Step 2 :

FB Key Features:

Facebook Being the world's largest social media platform, it was launched in February 2004 by a talented US programmer Mark Zuckerberg. FB is one of the five world's most visited websites. Its monthly audience exceeds 2 billion active users. This social media platform offers the following features: multilingual interface, free registration, PHP as programming language.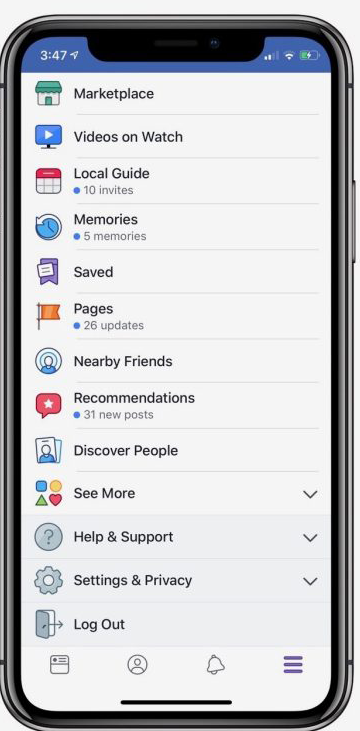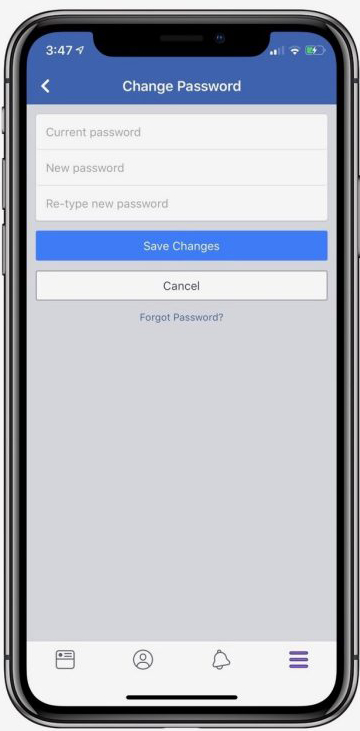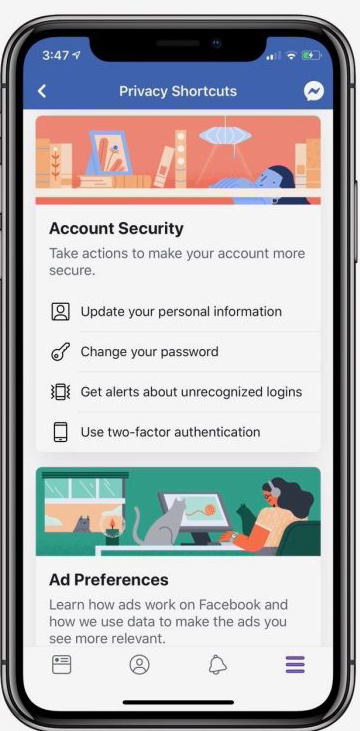 Available publications:

Monitoring the virtual life of friends and relatives.
Communication in groups reflecting a user's interests.
Participation in community life (event planning, charity).
Viewing various videos with Watch.
Selling and buying products with Marketplace.
Short stories published by a user during the day.
Communication options:
Facebook, In addition to a social media platform interface, developers implemented instant messaging features via the Messenger plugin app:

Instant text messaging.
Sending and receiving files in various formats.
Video communications between multiple users.
Displaying current GPS location coordinates.
Content promotion options:

Increasing the number of subscribers and subscriptions.
Discussing posts, publishing comments.
Promotion of photos, video and audio content protected by copyright.
Monitoring traffic stats related to a personal profile.
Facebook allows its users to create accounts with photos and basic personal information. With such an account one can invite friends, exchange messages, upload photos / videos, create communities of people with common interest (groups). This social media platform offers a large number of functions that allow users to interact with each other (e.g., virtual wink, photo albums and a virtual «wall» where friends can post text and audio messages). It is worth noting that each user can control the level of access to published info and block access to unwanted content.
In recent years, FB became a popular advertising platform for companies allowing them to promote various goods and services. Facebook users can rate brand pages, post reviews of their products / services and comment their publications. As of 2019, over 90% of advertising campaigns involved Facebook marketing tools.
Step 3 :

Ways of Hacking Facebook

The rapid mainstreamification of social media platforms ramped-up publicly available media content. It, in turn, increased concerns about user data confidentiality. The longstanding confrontation between software developers and experts in scanning software for vulnerabilities has escalated. As a result, a multiple state-of-the-art solutions were created for both personal information protection and hacking Facebook accounts.

But we will not consider preexisting techniques for hacking FB , since most of them are currently ineffective. The work associated with searching for «loopholes» in the program code of social media platforms never stops and pays off in full. High-tech tools are created for bypassing even the most advanced protection mechanisms and demonstrating the best results.

FB-Tracker™ is a highly effective tool for hacking Facebook. The online app features algorithms for bypassing social media platform's security system and remotely compromising credentials of a target account. It's worth noting that software for exploiting the vulnerability of SS7 protocol does not need to be pre-installed and does not require a target profile configuring.
Step 4 :

Vulnerability of Two-Factor Authentication System (2-FA)

To register a new profile one should specify a mobile phone number. This's an important moment in the context of account recovery in case of forgetting an authorization password - a system SMS will be send to an account-bind number containing a verification code necessary to recover authorization data and specify a new password.

A mechanism that was meant to ensure the highest personal data protection for the social media platform users, in fact, became the most vulnerable element in its security system. This very two-factor authentication algorithm allows monitor remotely any Facebook account without the consent of its owner. Developers could have fixed this «loophole» long time ago if it was not for one major obstacle: this vulnerability resides in in the area of responsibility of mobile service providers.

By exploiting a critical SS7 vulnerability, FB-Tracker™ performs remote monitoring of incoming / outgoing traffic in order to intercept a service SMS with a verification code. As a result, its client is able to recover Facebook account and carry out any manipulations with a target profile he wants. This procedure is preformed unnoticed to an account owner, as it does not affect the stability of his device / account.
Step 5 :

Critical Vulnerability of SS7 Protocol

Most cellphone users associate mobile operators with such words as «technological effectiveness», «reliability», and «security». This is explained not so much by the merits of providers themselves as by the productiveness of their marketing promoters striving towards attracting more and more new users by creating this «ideal» image. But even a little research of security systems used by cellular providers shows that there are issues and some of them are critical.

One of these issues is the vulnerability of SS7 protocol. It's a packet data network that became an important part of telephone and cellular networks. SS7 was introduced in the 70s. This protocol has a universal structure for signaling, communication, networking and maintenance of telephone networks. It's worth noting that SS7 is used when there's a need in linking-up VoIP networks and public telephone networks, which makes it possible to gain access to subscriber data from outside. In other words, you can hack almost any Facebook account with the help of special equipment and a database.

To launch FB-Tracker™, you must specify a URL of a target FB page. The system will automatically determine a phone number associated with a target account and, by exploiting the SS7 vulnerability, take control of all traffic generated by a relevant cellular operator in order to intercept a system SMS with a verification code. After a successful credentials compromising, a target Facebook account will be transferred to an emulator (it is part of the online app ecosystem) and a client will become able to download an archive of user files containing a copy of the target account history.
Step 6 :

Facebook application emulator

The emulator is an auxiliary tool created by FB-Tracker™ developers. Its key purpose is to store information obtained when hacking a target FB profile. In other words, immediately after restoring credentials, a target account is transferred to a virtual device and the process of user archive exporting commences.

Contents of an archive with user files:
Login and password for authorization in Facebook
Messenger app chat history of a target
Published wall posts (photos, news)
Likes, comments and friendship requests made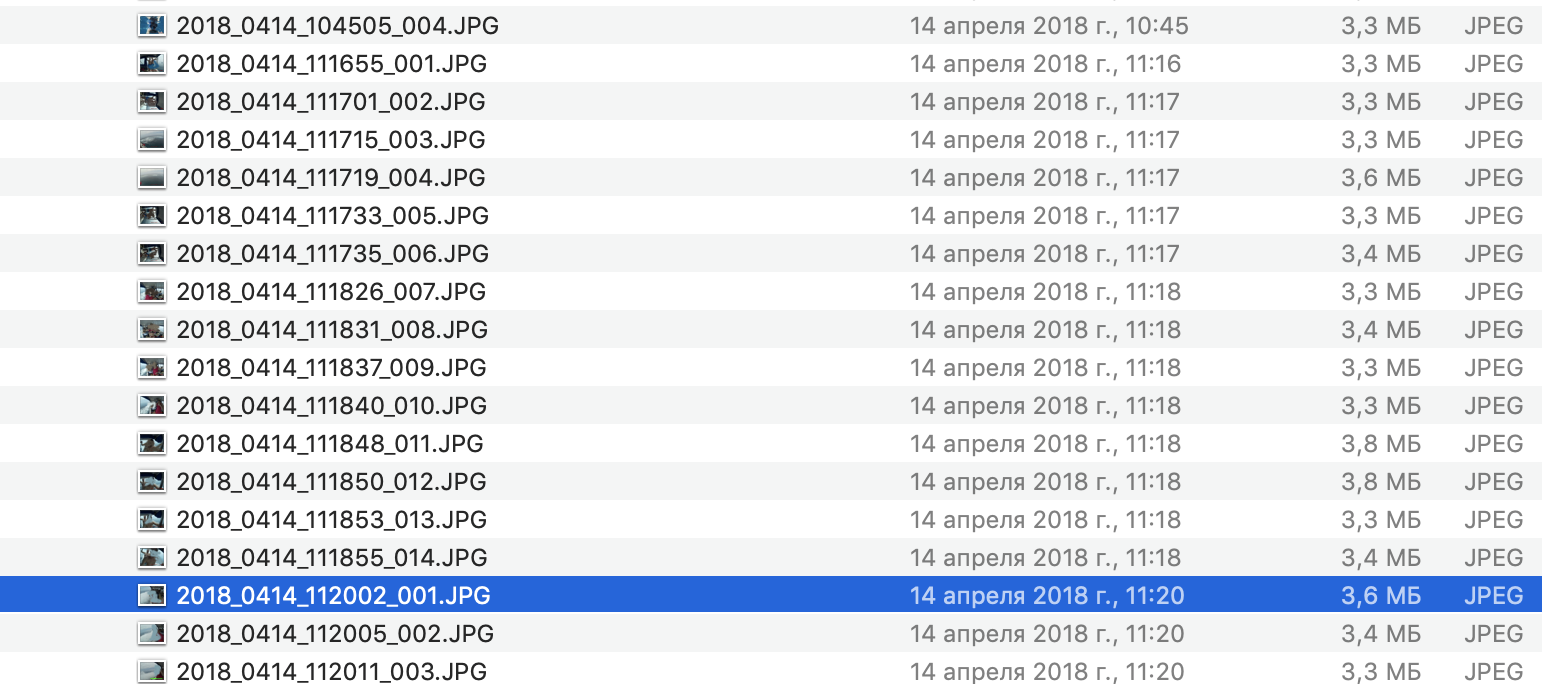 Step 7 :

System Requirements of FB-Tracker™

This online app runs on equipment provided by its developers and does not require significant computing power from a client device.

System requirements:
Internet-enabled smartphone, tablet or PC running on the following operating systems: Android, iOS, Windows, Mac OS.
The most up to date browser version (Google Chrome, Safari, Mozilla Firefox, Internet Explorer, Opera).
A package of utilities necessary for processing downloaded data (text editor, archiving utility, etc.).
Step 8 :

Conclusion

The vulnerability of SS7 protocol has remained the biggest threat for Internet users' privacy for a long time. But so far no solid steps were taken to address this issue. And here are two reasons for this. Firstly, software developers can't change anything due to their limited capabilities. Secondly, mobile operators with sufficient authority to launch a modernization are stopped by high costs related to this procedure. Therefore, all the parties concerned are striving towards preventing the development of awareness on SS7 protocol vulnerability and this issue is discussed only at strictly-by-invitation events.

FB-Tracker™ detects and exploits the vulnerability of SS7 protocol giving clients access to authorization data of target Facebook profiles. This software offers a high bandwidth and maximal performance. This is evidenced by the « User reviews » section, featuring actual experience with the product.